Client

Link

Categories

Tools

Data
Lighthouse reports was working together with news organizations across Europe to reveal that a massive deportation machine, Frontex, has grown up in Europe in the last decade. Through "Freedom of Information" requests they had gotten information about each Frontex flight that send deportees back home. They asked me to create an animation that would reveal the enormous growth of these deportation flights in the last few years, and reveal the surge in budgets that Frontex now gets to work with, matching the political appetite for forced returns.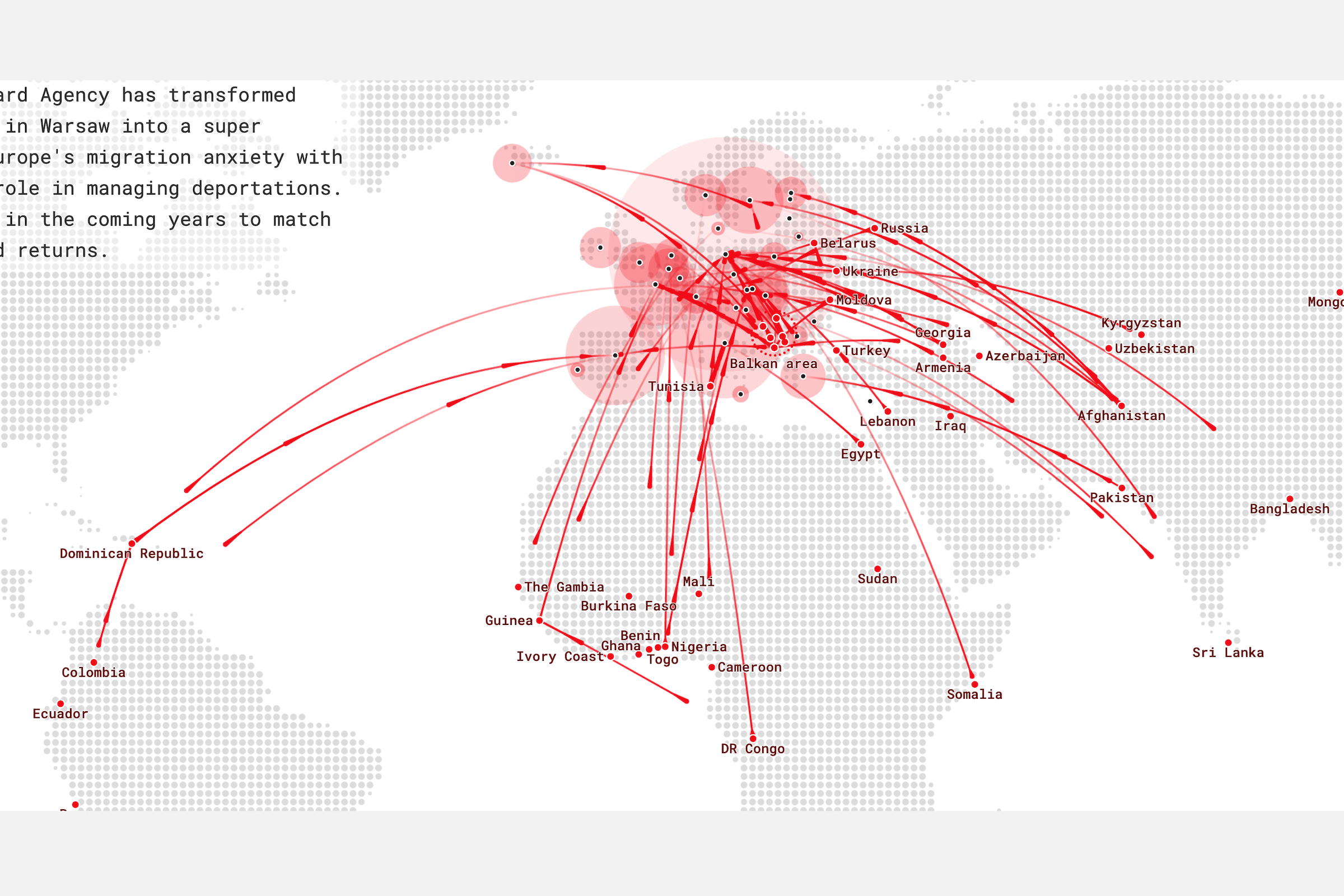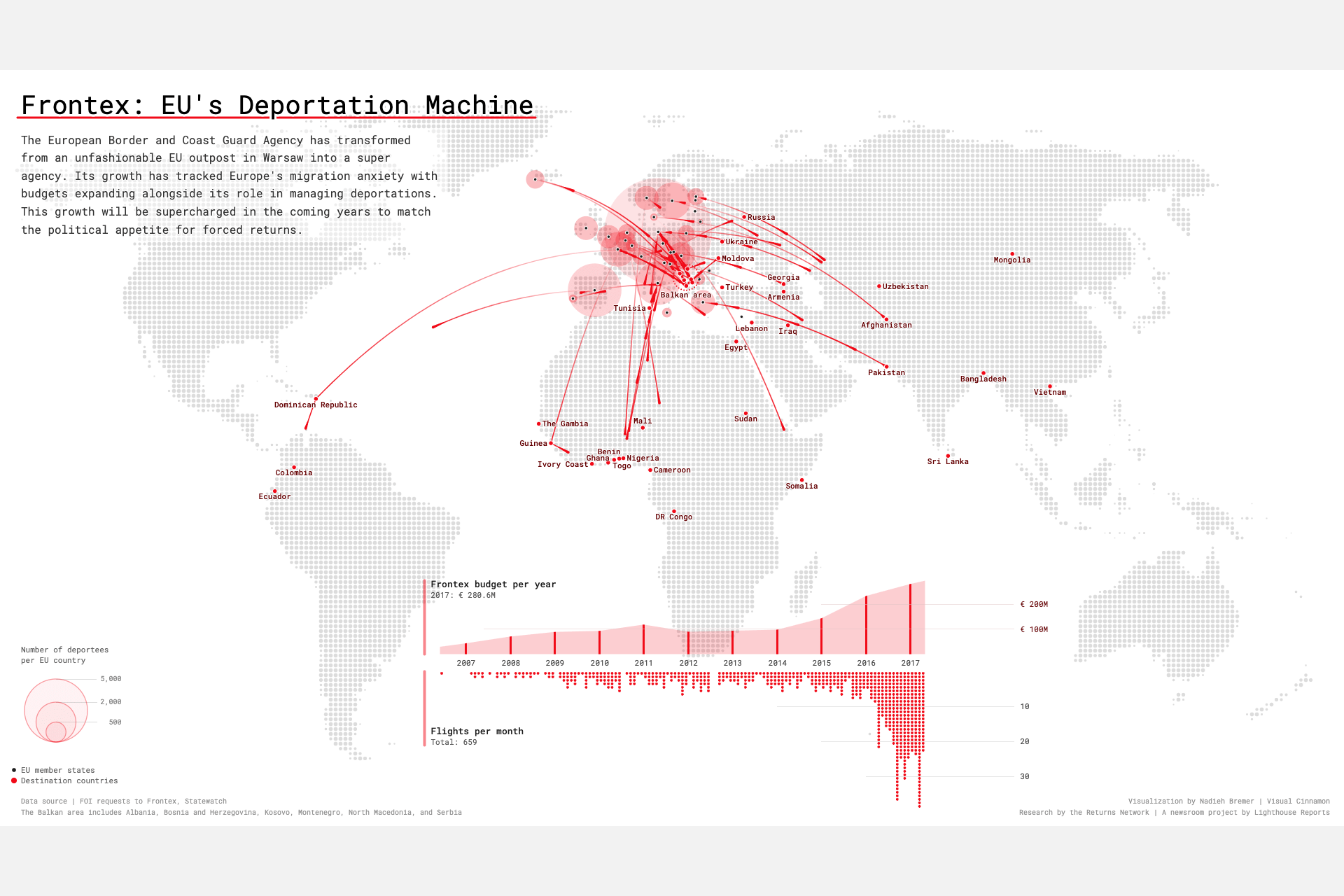 Since I knew that this animation would eventually be turned into a video I didn't focus on performance. As long as my own computer could play the animation at the best quality. This, plus not needing to be able to fit / resize to any screen, gave me the possibility to add many layers to the animation. Such as turning each flight in a little "streamlet" moving in an arc (according to the curvature of the Earth) towards its destination(s). Or giving the "tail" of each flight a subtle gradient from starting location to the flight's location.
Having finished the animation, I created a screen video at 1920x1080 and turned this into a compressed mp4 for the client to place on their Vimeo channel and to spread amongst the news organizations to embed in their articles about Frontex.